On Thursday, May 28th, 2015, I turned in my keys to the apartment and began the new life out of the car. After a stop in the dentist office for some last minute work, I traveled to the San Diego harbor to spend the night with my parents, who live on their boat. The following day, the three of us packed up my car and set out on our way towards Minnesota.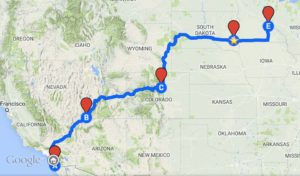 Over the course of 4 days, we traveled through California, Nevada, Arizona, Utah, Colorado, Wyoming, South Dakota, and Minnesota. This has proved to be a wonderful kick-off trip for my new lifestyle. Lucky for me, my parents were able to get hotel rooms for us, or else we have been staying with family where available. No car camping yet, but what a wonderful way to get started nonetheless.
Day 1 : San Diego to St George, UT
The first day, we drove from San Diego, through Las Vegas, to stay in St George, Utah. I have taken that drive several times in the past, so I was excited to see parts of it. Although the desert of Southern California and southern Nevada leaves much to be desired, the small tip of Arizona that we drove through has always been one of my favorite areas.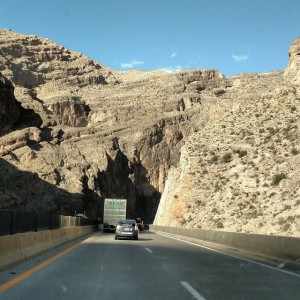 The Virgin River Gorge area is absolutely gorgeous, and it is really even more interesting to drive through the curvy, tight roads cutting through it. I love the area for its geological beauty, and I'm always excited to drive through it. Although I've never been able to get great pictures of the area, this time my parents were able to snap some as we drove through.
It is not long after passing the Virgin River Gorge that you pass into Utah, directly to St. George. St. George is a wonderfully beautiful looking city at the southwestern tip of Utah. I've always enjoyed staying in the area, and my parents had booked us some great hotel rooms to stay the night there before heading out to the longer days ahead.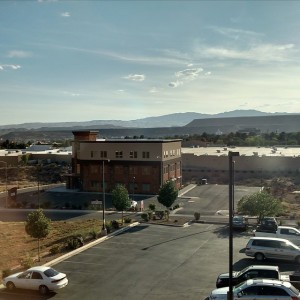 Day 2 : St. George, UT to Denver, CO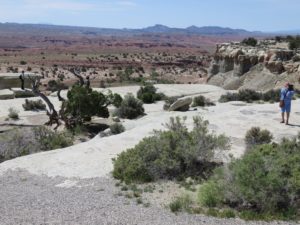 Waking up on the second day of the trip, we ate breakfast and headed out on our way. Taking a simple route of following I-15 to I-70, into Denver, the views are absolutely stunning. Although starting with a drive through the middle of nowhere in Utah, dotted nicely with snow capped peaks such as the Tushar Mountains, I-70 is always one of the most gorgeous drives I know of.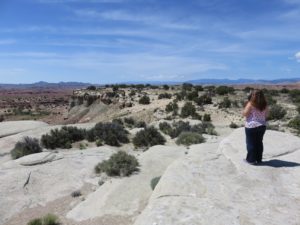 I've always found that I particularly love very interesting land formations. A geologist's dreamland is likely the place I would love to spend time and have difficulty leaving. This is why I enjoy the Grand Canyon so much. The San Rafael Swell, which I-70 cuts through in Utah, is absolutely no exception. In fact, it highlights many things not seen elsewhere.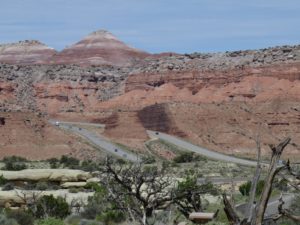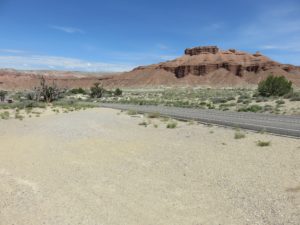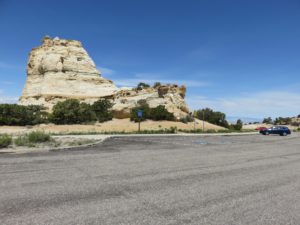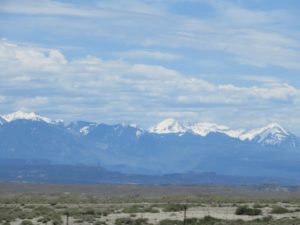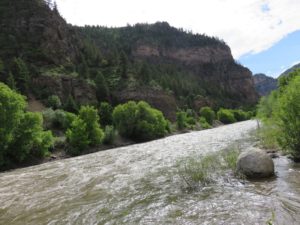 After a while of passing through the San Rafael swell in Utah, we crossed into Colorado and began the climb up and over the Vail Pass. This is a bit more of a traditional person's beauty, as the mountains become covered in all kinds of greenery and forestry. As we passed through Glenwood Canyon, I insisted at stopping at the Grizzly Creek rest area, among my favorite rest areas (there are multiple noted rest areas within Glenwood Canyon besides the one as well). I took several pictures at the rest area and we carried on.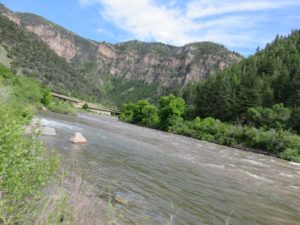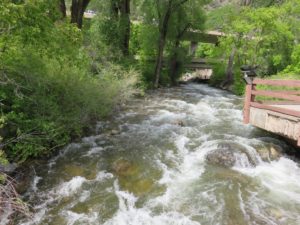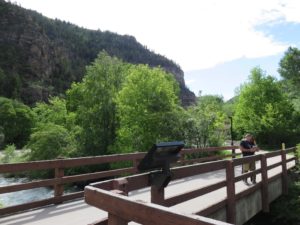 As we got up towards the Vail summit, more and more snow appeared on the ground. Although it wasn't that remarkably cold outside as we passed through, the ground was covered in snow at the summit. We stopped at a rest area at the summit and spend some time enjoying the snow.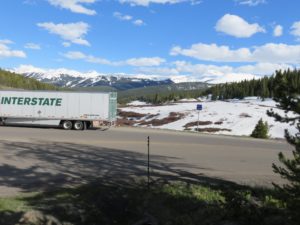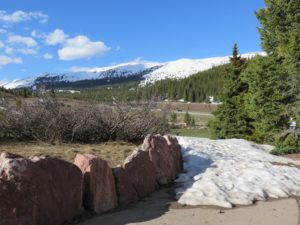 From there, we passed into Denver, where my parents had reserved another set of hotel rooms for us to stay in for the night.
Day 3 : Denver, CO to Eastern South Dakota.
For the third day, we woke up early and hit the road for the longest day of our trek. Having gone from Denver up to South Dakota multiple times in the past, I learned some lessons on ways not to go. Google Maps suggested cutting into Nebraska and up, but that entire drive is painfully boring. Instead, we cut up into Wyoming, and into the Black Hills in South Dakota before heading East.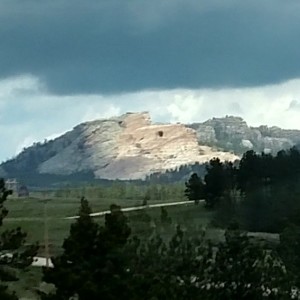 The eastern area of Wyoming we drove through is infinitely more enjoyable than the much more boring alternative that Google Maps suggested. Once through that, we entered the Black Hills and drove right by Crazy Horse. Although I do love stopping at Crazy Horse, we had far too long of a day planned to make that stop. Nonetheless, we could see it from the road as we drove by. The sculpture is truly magnificently huge.
Perhaps my least favorite part of the entire trip was after we left the Black Hills and got passed the outskirts of the Badlands. South Dakota becomes painfully flat and boring. If that wasn't bad enough, the wind started pushing from the southeast, causing Tivona and I to work much harder to fight against the constant cross and head winds.
We finally made it into eastern South Dakota, to my grandparents' house, later into the night, and were ready to call it a night before heading out.
Day 4 : South Dakota to Minneapolis/St Paul area
After staying in South Dakota for most of the day on Monday, we set out into the late afternoon/evening for Minnesota, our destination for the trip. The shortest drive of all, but also painfully boring and windy. It was a simple, uneventful trip. The most eventful piece was the ever growing pile of bugs on my windshield, which required stops just to clean at this point.
We pulled into family in the Minneapolis/St Paul area late into the night.
Now, we are going to stay here and visit with family for the rest of the week before heading out. My parents and I will part our separate ways as they fly back home, and I will be off on my own, starting this new lifestyle. It's been quite an exciting kick off, so far!