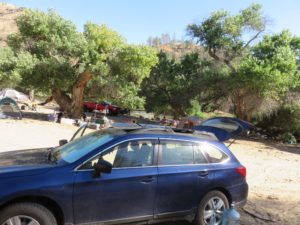 After more than long enough hanging out in a motel room, the weekend finally came, and I was off to see some more adventure! I planned to hit up Pinnacles National Park, the BLM operated Laguna Mountain Recreation Area in Central California, and finally end up in the lower, southern Sierra Nevadas Sunday night. It didn't quite happen exactly like that.

Everything started out as planned; I checked out of the motel room and headed towards Pinnacles National Park Friday afternoon. I drove around the park a bit, checking it out. It was a gorgeous, magnificent drive, but while there, I suddenly realized that I had left my cell phone charger plugged into the wall at the motel. Thankfully, I really didn't want to do any big hiking around Pinnacles that day, and if I left in time, I figured that I had good timing to get to the motel, pick up my phone charger, and head to my camp for the night.
I planned to hike around Pinnacles on Saturday, but that never happened. Instead, I will have to resort to sharing the pictures that I have from driving around the Eastern side of the park Friday.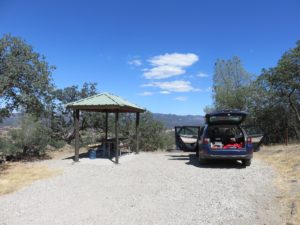 After successfully retrieving my cell phone charger, I headed back out again, this time headed to the Laguna Mountain Recreation area. This was a beautiful camp spot, but I had no cell phone reception, so unfortunately, I won't be able to use it for more than a weekend stop ever. I enjoyed the location while I was there, however, and am glad I went to stay there Friday night.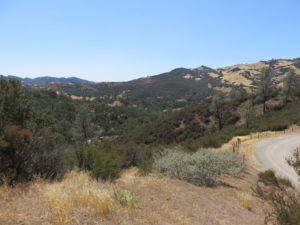 Waking up this morning (Saturday), I found myself feeling like I just needed to get out of the area. I fought it for a bit in the morning, telling myself that I would go hiking in Pinnacles. However, I just didn't feel good about it, and ended up heading over to Fresno, where I could pick up some supplies for the coming weeks of adventure in the Sierra Nevada mountains. From Fresno, I then drove to the Black Gulch area of the Kern River in Sequoia National Forest. Camped out right on the Kern River, this is a gorgeous area.
There's a lot of people already camped out for the weekend tonight, but I suspect it will empty out tomorrow, leaving me able to get the prime spot, hopefully. With great Verizon signal here again, finally, I am excited to try it out!