This weekend, I headed to the Cortez area of Southwest Colorado for some adventure. I spent a couple of days experiencing Mesa Verde National Park, including staying one night in the park and going on the three guided tours. On Sunday, I headed to the Four Corners Monument, and also visited Yucca House National Monument, Canyons of the Ancients National Monument, and Hovenweep National Monument.
Before I continue, I feel the need to point out the current "review" of National Monuments that President Trump has ordered. Canyons of the Ancients National Monument is included within this "review". I have posted my comments and a link that can be used to submit your own comments here.
Mesa Verde National Park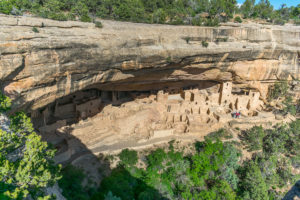 After finishing some work in the morning on Friday, I headed West directly to Mesa Verde National Park. I ended up arriving early enough that I was able to sign up to do the Balcony House and Cliff Palace guided tours both on that day, and thus created my Friday.
Friday night, I decided to drop into a campsite within the park for a night before heading to the Long House guided tour and other, similar hikes around that area of the park.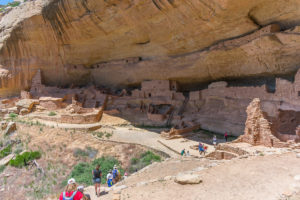 The tours were all great experiences, although there was so many people on them, I definitely didn't enjoy them as much as I have enjoyed other parks. Nonetheless, they were totally worth the $5 each and the time it took to go through them.
I also thoroughly enjoyed seeing Step House and some of the other sites around the park. It's a beautiful park with tons of Ancestral Puebloan ruins covering a variety of styles and time periods.
Sunday
After camping on a remote spot in the area Saturday night, I headed off for a day of adventure on Sunday.
I started with heading to the Four Corners Monument. I was really surprised by just how cool this experience was. I didn't spend long at all: just long enough to take a picture and stand at the center area. But it was pretty cool, overall.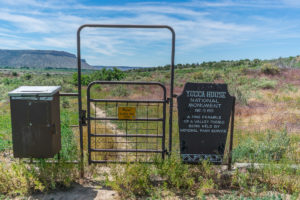 Following the Four Corners Monument, I headed back North in Colorado to find Yucca House National Monument. This was an adventure to even find, as you actually end up driving into someone's driveway to find the place to park for it. From there, however, it's a walk without much of any trails. There is some slight excavation of the old Ancestral Pueblo building, but mostly, the entire area is just a collection of mounds to wander around on. The mounds are the old walls, some of which have been reinforced. However, there is a much more primitive feel to this one, as you're not wandering around properly reconstructed walls.
As Yucca House is a pretty quick visit, however, I continued on further North to the Anasazi Heritage Center, where I visited the museum inside before grabbing some maps and heading out to Canyons of the Ancients National Monument.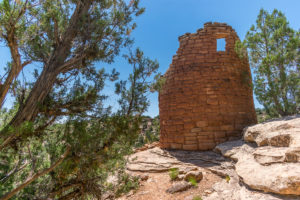 I decided to specifically visit Lowry Pueblo and the Painted Hands Pueblo. Both are really cool pueblos, although I found myself enjoying the Painted Hands Pueblo more. Painted hands was also a good bit more adventurous, as the road in and hike around it were all rather rough. Although I didn't end up seeing more of Canyons of the Ancients, the experience certainly left a desire to see more of it again some time in the future.
As I was already so close, however, I decided to drop into the main unit of Hovenweep National Monument as well. I've noted that I have been avoiding and even rather boycotting Utah, and the main unit of Hovenweep is technically in Utah. However, I decided that since I wouldn't spend any money in Utah and Colorado would be the beneficiary of my visit, it was worth the visit this time.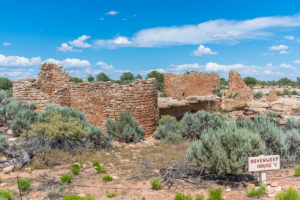 Dropping into Hovenweep, I decided to the main, large loop hike through the ruins just outside of the visitor center. This ended up being a wonderful way to cap off this weekend of exploring ancestral puebloan ruins around Southwest Colorado.
To be honest, I've seen so many of these ruins at this point, it all threatens to bore me. That said, I do enjoy the difference of architecture, design, and structure that all of these different ruins have. This weekend, I saw such a variety of all of these, and in several different ranges of conditions. It was a great experience!
Of course, I have to finish this post with describing my wonderful campsite. In San Juan National Forest, East of Mancos, CO, I found a great free campsite. I've been surrounded by cows half of every day that I've been here, which has been interesting to say the least. But it is a beautiful campsite!