Location: "Big" Black Mountain, Cleveland National Forest, near Ramona, CA
Difficulty: Strenuous (technically possible to make easier)
Hike Statistics: 14.5 miles, over 8,000ft of cumulative elevation change (over 4000ft gain)
Conditions: Comfortable, Mixed Shade (60s-80s per forecasts)
Requirements: May need Adventure Pass, deepending on parking location
Trailhead: 33.140460, -116.850113 ; on Pamo Road in Cleveland National Forest
Sierra Club 100 Peaks List: Black #1, #44
GPX Track: Google Drive (Note: Accuracy Not Guaranteed; Only includes hike described below)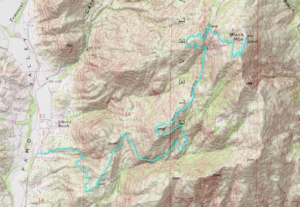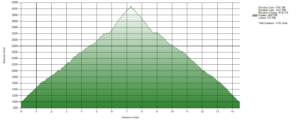 This is a hike I've been researching for some time. First realizing that there was a second "Black Mountain" in San Diego, aside from the Black Mountain Open Space Preserve in Poway, I was intrigued. Unfortunately it was difficult to find much, aside from a brief description in Jerry Schad's "Afoot and Afield: San Diego County" book, and a few descriptions from mountain bikers online. However, with the location of this mountain in Cleveland National Forest north of Ramona, and the strenuous nature of its length and elevation change, I felt the need to discover it.
I have heard of routes to reach via Black Canyon Road and via Pamo Road. After reviewing the options, the Pamo Road option was better documented and had a clear image on Google's Street View. I decided to follow this route.
It is possible for some vehicles to make it very close to the summit via Black Mountain Truck Trail. In fact, I saw a handful of dirt bikes and SUVs making it quite far up the route. However, I fully anticipated that my convertible would not be able to make it that far and parked just off of Pamo Road, where Black Mountain Truck Trail began.
For anyone following a similar path to mine, it is worth noting that almost the entire hike follows dirt road, which vehicles do drive on. The several groups of dirt bikers I encountered were all very friendly, as were the drivers of the SUVs I encountered as soon as we saw each other, but it does add a notable hazard to the hike.
The drive in, along Pamo Road, can be a small adventure itself in a sedan like mine. When the pavement ended, the dirt road was quite rough for my small car, although I was able to make it through quite easily at a slow pace. Some, in more appropriate vehicles, were able to go faster, but most cars should be able to make it. At worst, there are a few spots to park before the pavement ends, which will only add a few extra miles to the hike.
From the parking spot, and starting up the dirt road, I had a moment in which I questioned how exciting this hike would truly be. The scenery was certainly different, although my lack of knowledge of the hike led me to question how much of it would be this more boring scenery at the start.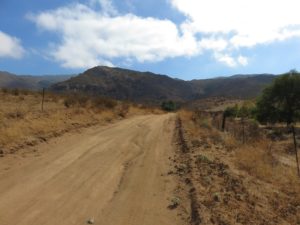 After a first encounter with a small patch of oak woodland area, the land began to open up to some loose chaparral, closer to what I expected. As the dirt road continued, the chaparral areas alternated consistently with more woodland. Through much of the area, there was clear evidence of a wildfire having passed through, giving a wonderful view of an area at a healthy stage of recovery.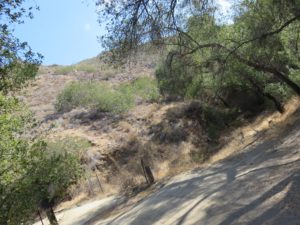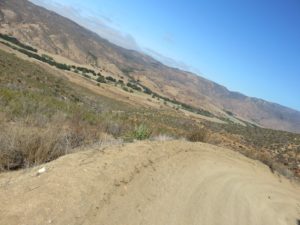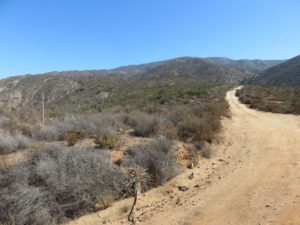 After a short time following the trail, a clearing appeared on the left, just where Santa Ysabel Truck Trail split off on the right. This looked like a wonderful spot to potentially camp in the wilderness, with "No Campfires" signs nearby, even. I stopped here for a moment to take in the views around me, before continuing on straight up the Black Mountain Truck Trail.

As I continued on, the land continued to climb, alternating between chaparral and oak woodland. The Engelmann Oak around this area is one thing many have highlighted, and it is truly wonderful to gaze as these are scattered throughout the hike up the mountain. The higher you get, some larger boulders also begin appearing, littered around the mountain. You also get consistent glimpses of the road on which you have already climbed, reminding you just how far you have come already, along with expanding views of the other hills, canyons, valleys, and mountains surrounding the area.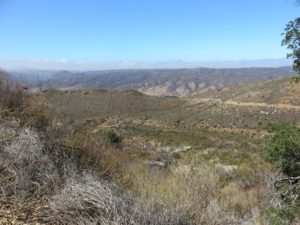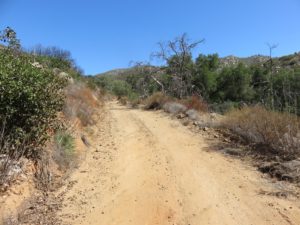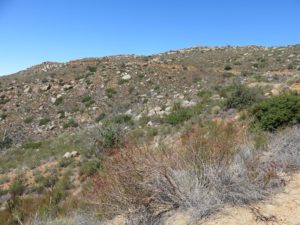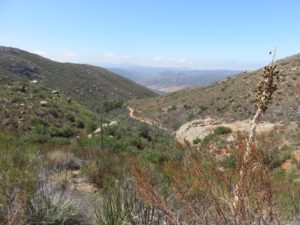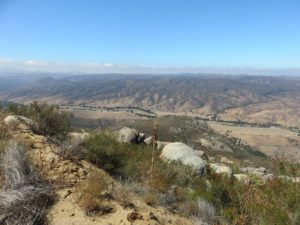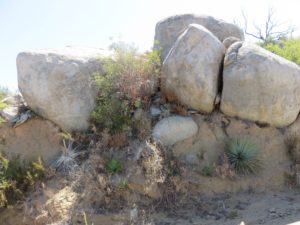 Just a couple of miles from the summit, I approached Black Mountain Spring. Others have mentioned this as being relatively close to the summit compared to the hike beforehand. This area was beautiful in itself, and invigorated me to continue my way up. I did notice some water available, although it looked as though it would need filtered and treated before it was suitable to drink.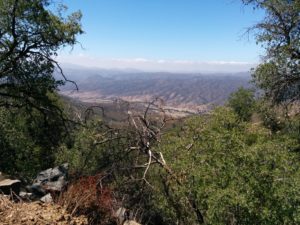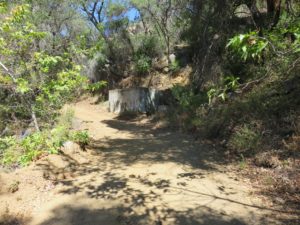 Close to the summit. evidence of a once pine-covered area appeared. Most of it was burned out by the wildfires that had ravaged much of the area, but some did remain at the actual summit. It was beautiful to note that many new pines were beginning to grow along the trail, preparing to fill in what the wildfire left barren. I found a wonderful peace in noticing this and stopped to enjoy the sight.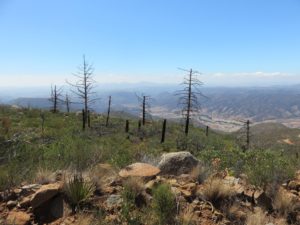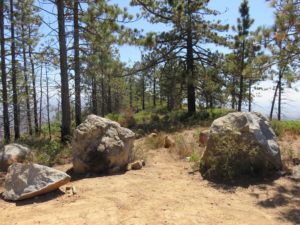 Once at what actually came as a false summit for me, the road finally ended. I would see some dirt bikers make their way all of the way up here, noting that it was definitely possible for some vehicles to make it this far. However, following this was a fairly unmaintained use trail, leading to the true summit. There was a downed, burned tree along this route, requiring some interesting scrambling to get over.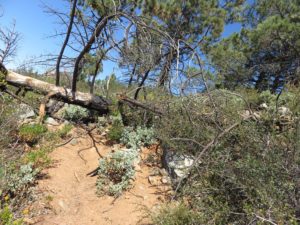 Finally reaching the summit, I found the remains of the old fire lookout that once dominated the summit. In its place was the new solar-powered radio tower used by the national forest service. I spent about an hour and a half enjoying the summit, eating lunch I had packed in, and taking in the amazing views that had finally unfolded at the summit.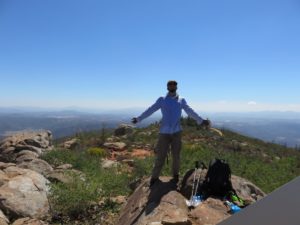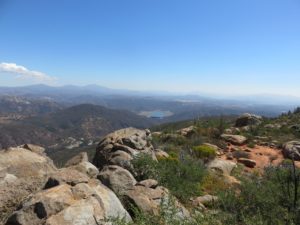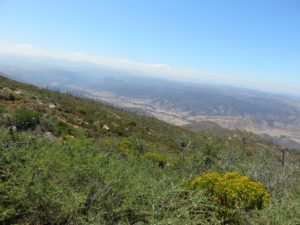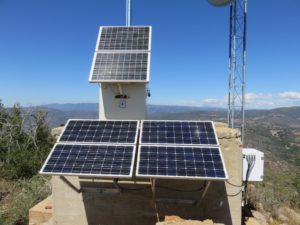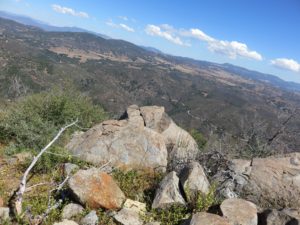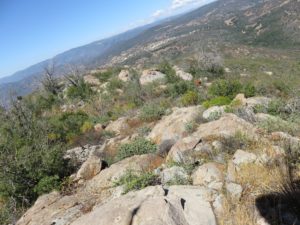 Deciding that I had spent well enough time on the summit, I packed up and headed on down the mountain. The area seemed to be more popular than before, with more vehicles coming up than I had seen earlier in the day. However, I enjoyed my way down the mountain, realizing the length and elevation I had accomplished to reach the summit already.
Once reaching my car again, 7 hours after having started the hike, I stopped to soak in the hike one last time. I was pleasantly surprised by this hike. Although most descriptions stated at least 7 hours of hiking, I was glad to have met that timeframe while actually stopping to rest as long as I had. Although sore once the hour drive back home was finished, this hike truly proved itself to be a great hike for me.