Location: Vista, CA
Difficulty: Easy
Hike Statistics: 1.5 to 2 miles round trip; negligible elevation change
Conditions: Day, clear sky, 72 degrees, mixed shade
Trail Hours: Sunrise to Sunset
Trailhead: Brengle Terrace Park ; Wildwood Park ; Several additional points along path provide access in and out
GPX Track: Google Drive (Note: Accuracy Not Guaranteed; track maps Brengle Terrace Park to Wildwood Park and back, including some alternate routings)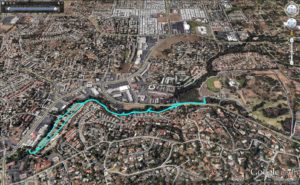 This is a trail near my home that I often use for running along. I decided to go on a walk along the trail and take some pictures and a GPX track to share.
I started the trail at Brengle Terrace Park as that is close to my home, and walked to Wildwood Park. Although I did not add it into the adventure this time, I do highly recommend also checking out the Alta Vista Gardens (for a small admission fee) within Brengle Terrace Park to add some distance and truly quite interesting elements to your adventure.
Starting on the West end of Brengle Terrace Park, the trail cuts through some area being set aside for nature restoration, crossing over a bridge to skirt alongside Vale Terrace Drive. As with much of this trail, there's a strange sort of cross-over between being in a definite urban area while crossing through a small stretch of land set aside for nature preservation. Those who much prefer a more secluded wilderness won't find their fix, but I find that it creates an interesting balance worth checking out–and it certainly beats running on the hard concrete!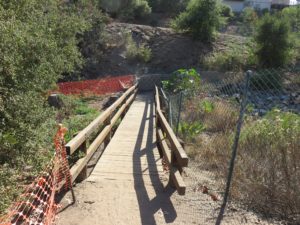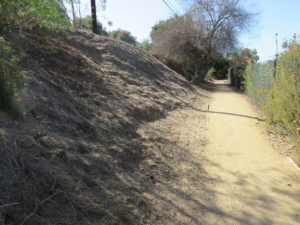 The trail quickly comes across the intersection of Vale Terrace Drive and Ponderosa Drive, where it is required to cross in order to continue on. This is the only major road crossing, but it can be a frustrating one. At the wrong time of day, I find a lot of drivers won't stop, despite the bright, flashing lights notifying them of a pedestrian wishing to cross. It's no heavy highway crossing, but I advise keeping your eyes and ears open and approaching with a healthy dose of skepticism towards any vehicles on the road.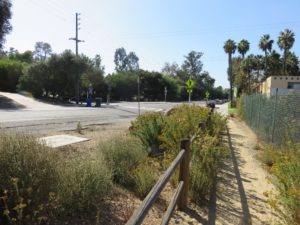 Once across, the trail becomes a nice, shaded path alongside a woodland area surrounding a small creek. In some areas, the creek may have a steady stream going, whereas I found other areas to be completely dry. There is several benches along the path, a number of them located near the two cul-de-sacs the trail skirts around. Around these, a couple of additional access points to the trail reveal themselves, completed with bridges going across the creek.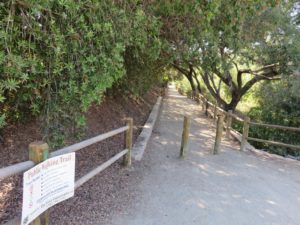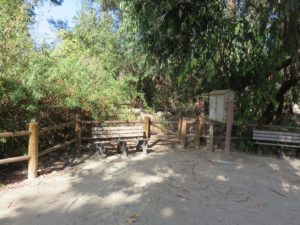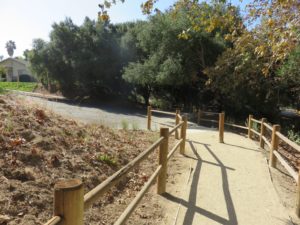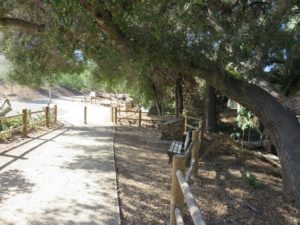 After the second cul-de-sac, the shade diminishes greatly, but it is still largely a pleasant walk most days. I noticed an increasing amount of graffiti that has been obviously painted over, revealing just how urban this trail really is. This is never something I really enjoy seeing, personally, but it does add a unique character to this trail.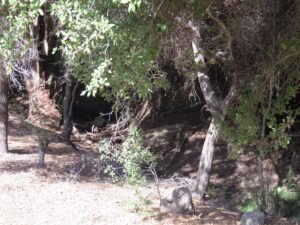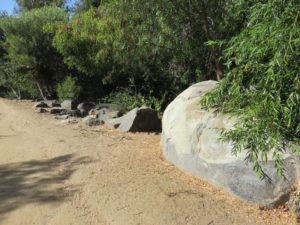 Eventually, the dirt trail suddenly ends in a paved loop. I hung to the left as I approached Wildwood Park, enjoying the trees and some of the odd things dotted all along the path.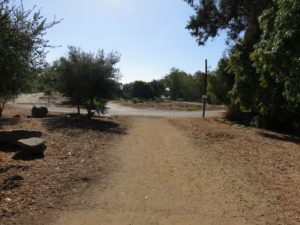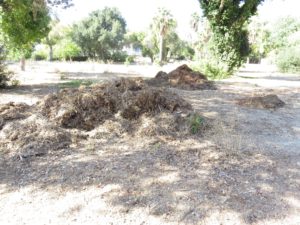 At Wildwood Park, a small set of stairs take you to a bridge over the creek, connecting to the park. Some days, the park will be packed with people, whereas other days it will be rather empty. Compared to Brengle Terrace, this is certainly a quaint little park, but can be a nice spot to enjoy the creek and some pleasant shade.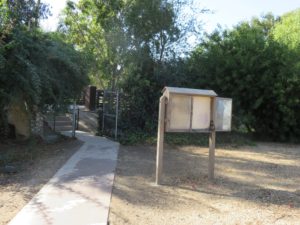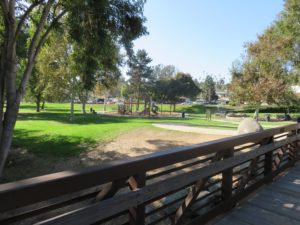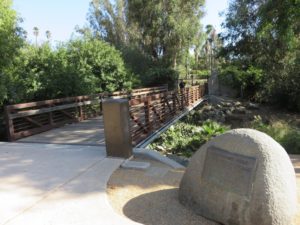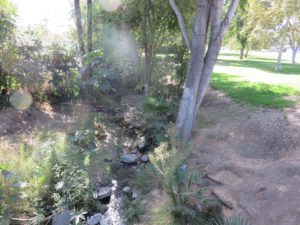 As I turned back, I stayed left to take in the opposite side of the paved loop on my way back to the trail. Not much is different other than a slightly different perspective on the area. As I got back onto the dirt trail, I decided to stop at the different bridges connecting some of the nearby roads to the trails. They both can be quite interesting and add new elements to the walk. It was then just a short path crossing the same area back to Brengle Terrace Park, where I finished this journey.