A friend invited me to go on an adventure they were planning along Old Highway 80. I wasn't really sure what I was getting into, but decided to jump right in and see what happened.
We started the day by driving out to the Desert View Tower just into Imperial County. On the drive in, once off of Interstate 8, the area became instantly interesting, with balanced rocks, rocks with bunny faces attached to them, and even a self-described UFO recovery and repair station. The tower itself, marked by signs of a historic landmark, was at the end of the road. We joked a little about the conditions that the tower could be closed under on any given day, such as heat over 120F and dust storms, but were happy to be there on a day it was open.
Admission fees were paid inside of the tower itself, where we met the many dogs and the caretaker of the tower. It was awesome to get such great, friendly service all the way out here, and we spent some time climbing to the top of the tower to take in the views.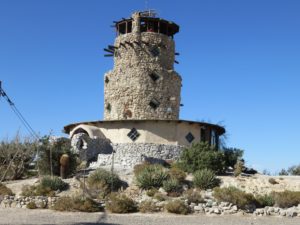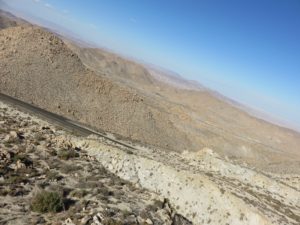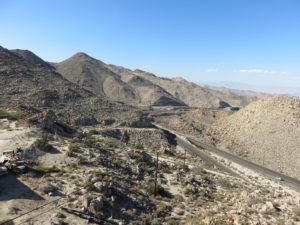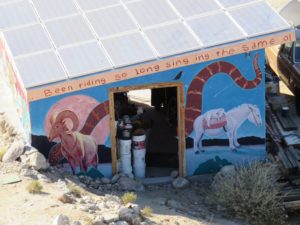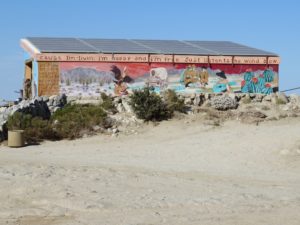 After spending some time on the tower itself, we were directed to some large piles of boulders, referred to as "the caves". There were certainly some cave-like areas in the boulder area, which we spent some time climbing around and inside of. Eventually, I decided to climb to a near peak, where I noticed a tower resting atop of. There was no set trail at this point, but sparse vegetation meant mostly some light scrambling over boulders as the biggest challenge. I climbed around the area, enjoying the ever more vast view around me.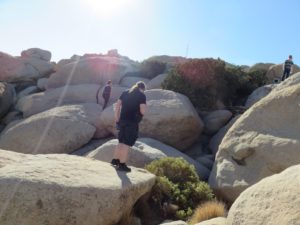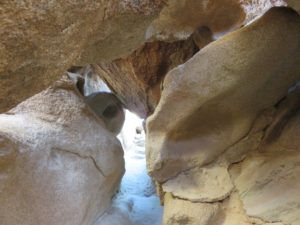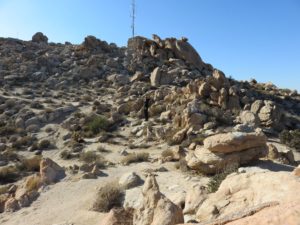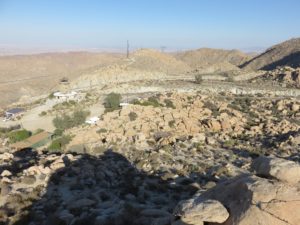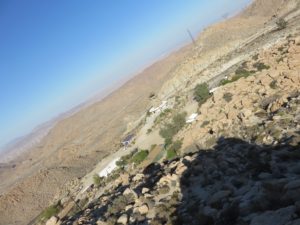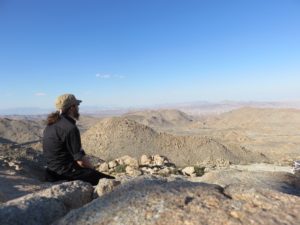 Eventually, we all climbed down and started our drive down Old Highway 80. We spent a particularly large amount of time gazing at old, abandoned buildings along the way. We were disappointed that we couldn't do much but gaze at some of the most interesting of them from afar, but the overall beauty of the area kept us going.
As we straddled the US/Mexico border,  I was amused at the different fences used along it, and we observed the border patrol all along the area, including at one checkpoint where they were stopping every vehicle.
Eventually, we left Old Highway 80 briefly to stop at Lake Morena. We didn't stay very long there, but spent some time pondering how one picture showed water present in an area that is clearly dry these days. The Rangers only gave us 15 minutes without paying for a day use permit, so we climbed back in the car and continued on the journey.
As we continued back on Old Highway 80, we made it to Pine Valley, where we stopped to enjoy some refreshments at Frosty Burger. Eventually, we found ourselves off of the route, driving down Japatul Valley Road, enjoying the scenic drive into Alpine.
Our adventure continued through El Cajon and San Diego, which I have not included in the map below. It was a wonderful day of adventure, mixed driving with some hiking and scrambling thrown around as well.