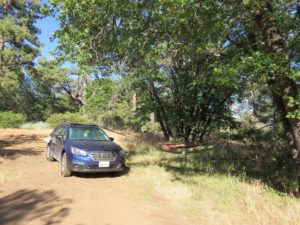 After a week spent "in town" with my parents, on their boat, I have really started to itch to get back out to the wilderness! With a 4 day weekend ahead of me, I've got plenty of time to truly enjoy it, if I wanted to. So, once a few errands were complete for the day, I headed up to the mountains, to a boondocking spot I scoped out in the Laguna Mountain Recreation Area of Cleveland National Forest.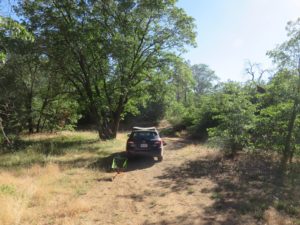 It was a bit of a rough road getting in, making use of those new All-Terrain tires that I put on Tivona, but the spot turned out to be beautiful! I'm only going to be here for a couple of nights before heading to the North County San Diego region for fourth of July, but I'll have all day tomorrow to enjoy this wonderful area that I first discovered on my PCT section hike that went through here!
On a side note, in this location, I get real good Verizon 3G and spotty Verizon LTE. The LTE performs much better with my cellular range extender in Tivona, and is hard to find right around here without it. It is there, though! Maybe I'll consider coming back and camping here more than just a couple of nights!