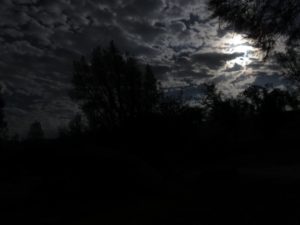 After a few nights at the Black Gulch area of Sequoia National Forest, a lot of negatives were surfacing about the area. Almost all of this was caused by careless campers who came before me, but with rainy weather rolling on into the area, it was time for me to move away from the river. Luckily, I passed through the Keyesville SRMA area–a BLM operated recreation area–on the way to Black Gulch, and this would serve a perfect stop for two more nights in the area.

Perhaps the worst thing that can happen in my lifestyle is coming across a beautiful campsite that has had its natural beauty obliterated by careless campers failing to follow Leave No Trace (LNT) principles. LNT is such a major part of my life these days, it is hard not to get frustrated when others fail at it. However, a few small failures of LNT is just a part of life, which I try to clean up after.
The problem at Black Gulch is probably one of the worst I've seen for a dispersed camping spot like that. The longer I stayed, the more I realized just how bad it was. I kept finding more garbage all around the area, including in the river itself. From cigarette butts to huge watermelon rinds thrown around carelessly. At first, the horse droppings all over the camp didn't bother me so much, being quite used to such at this point, but the longer I stayed, the more I began to realize that even that was neglected by whatever prior people brought their horses around. The campsite had a great first impression, but it just became ever more obvious that prior campers had trashed it beyond the capabilities of one person to even make a dent in cleaning up.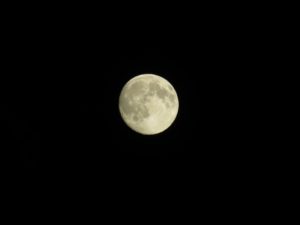 Perhaps the largest highlight of the LNT fail at this site was suddenly stumbling across the makeshift "toilet". There's really only three ways to appropriately deal with human waste around an area like this–especially when it's so close to a river. One is having a proper toilet system in a van/RV/etc. I doubt many came through with that, so the next alternative is a bucket, which you properly seal and take out with you to dump elsewhere. The last is to dig a cathole 6 or preferably more inches deep into the ground, squat, and pack your toilet paper out with you. The atrocity I found was none of this. Someone had taken a plastic crate, put it upside down on the ground, cut a hole in it and mounted a toilet seat to it. No hole underneath the crate, I'm not even sure how someone could stand the sanitary questions of a pile of feces just sitting there so out in the open, but it gets worse. The toilet paper was simply just left to blow around in the wind and be carried around by animals. There was soiled toilet paper all over the place!
On a lesser scale, there was also some illegal fire rings and other issues with the lack of LNT principles that prior campers had left. If you look up a list of how to follow LNT, I probably saw an example of a failure on all of those at Black Gulch. Besides just being very frustrating, the result was also a giant influx of bugs. It became so bad, I spent a lot of time just trying to fend them off.
The final straw came as rain started falling pretty good into the area. I had some obvious concern about the potential for flooding and making the dirt road in difficult, so I looked up the weather forecasts to get a deeper idea. After seeing a warning that flooding could be likely with this rain, I decided it was definitely time to head on up to an area that would be safer and hopefully cleaner.
On a great note, the drive into and out of Black Gulch is wonderful. With views around the mountains and down onto Lake Isabella, it's simply stunning, in addition to being a just fun drive!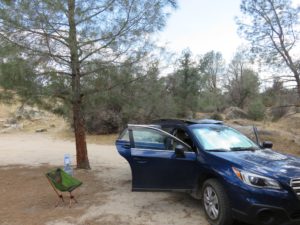 Arriving at the BLM operated Keyesville SRMA area, I scoped around multiple campsites before choosing one still a bit further back into the area. The area is significantly more clean, with vault toilets instead of LNT fail all over the place. This is definitely a much more developed campsite and less adventurous, but I am not concerned about flooding, and the area is significantly cleaner.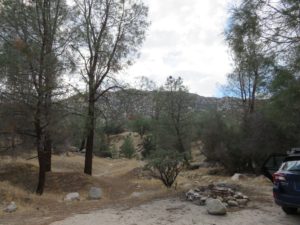 I actually have a little less shade than I had at Black Gulch, and no nice, cool breeze coming directly across the river. However, with the weather showing more rain on the way and planning to leave tomorrow afternoon, I really can't complain about that too much. The main road through the area is also paved, the ground more firm.
Black Gulch could have been an amazing location and is a perfect example of how we can make a beautiful area into a complete dump if we aren't proactive about maintaining the land we use. Keyesville SRMA, here, shows heavier signs of use, but is cleaner and likely sees more resource management come through. A dispersed area won't have such to offset the damage of careless campers.