I can't always wait for the weekends to go visit places that look amazing. Sometimes, the anticipation just gets to me. Coupled with the fact that I have been kind of underwhelmed and bored by Oregon so far, honestly, I decided to go ahead and treat myself to Newberry National Volcanic Monument a bit earlier than I usually treat myself to such things. Once I was finished with work today, I headed off to visit the Newberry Caldera area of the monument.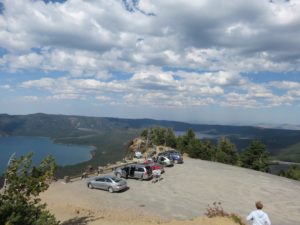 It really didn't take me long to fall in love with the area. After a very enjoyable drive in, I continued on to drive up the exciting dirt road leading to the top of Paulina Peak. The views were stunning from there! I then continued on to visit the Big Obsidian Flow, which really was the highlight for me. Hiking in a sea of glass–Obsidian glass–was a uniquely amazing experience, and runs right up as one of my favorite things I have done.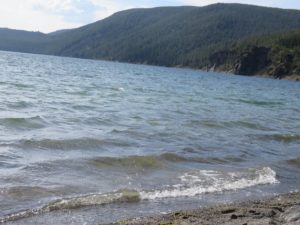 I also continued all of the way to the end of the road, which ends in a campground. I got some views right on the shores of East Lake, before continuing on to get views from the Little Crater Loop trail. Those were amazing themselves! That was also the tougher hike of those that I did today, but was actually still pretty easy. Certainly easier than the 21-mile loop that goes all of the way around the Caldera, which caught my eyes!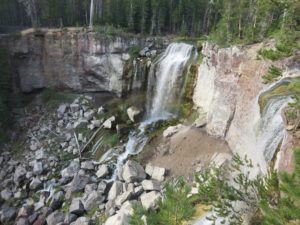 Finally, I finished up the whole adventure at Paulina Falls, which was flowing beautifully today. I only got a few pictures in of the falls before my camera's battery died, unfortunately. Nonetheless, it was splendid, and perhaps I will go back and get more pictures of the falls again. Until then, I have moved to a boondocking spot I scoped out very nearby! I actually like this spot a lot more than my last one, so if all goes well, I think I'll stay!