It has been a while since I updated the blog now, as I spent a lot of time bouncing around with family. From Badlands NP, I headed further East to visit with family in South Dakota, Minnesota, and Wisconsin. A couple weeks of that, and I headed back out on my own. I scoped out several areas in Sheyenne National Grassland of North Dakota, and I ended up, specifically at Hankinson Hills Campground.
Although I never did get out and do too much in Badlands National Park this time, it was an enjoyable stay preceding a terribly boring drive to Sioux Falls. I hate that drive along I-90, but having family in Sioux Falls, it has become a pretty standard drive for me any time I end up in the general area.
From there, there ended up being quite a bit of bouncing around. I traveled on to my sister's place in Wisconsin, where I stayed for a bit before coming back to Sioux Falls. My grandparents celebrated their 60th wedding anniversary, having a big party that was enjoyable to spend time at.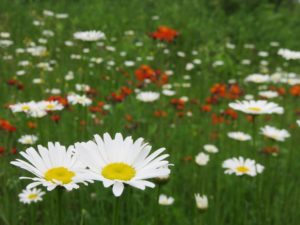 Finished with that, I headed back to Wisconsin for one last week. I got a few shots of a nature area operated by Wisconsin's Department of Natural Resources, there, along with some flowers I noticed by the side of one of the back roads in that area. It was a great time visiting with family!
Finally, it was time to set off. I stopped into the Minneapolis area to service Tivona, unfortunately about 1000 miles late. The next one will end up being early, but I hate being late to service her at all. All of the back and forth did a lot more miles than I really anticipated!
One night with more family in Minneapolis, and I headed off towards North Dakota!
I had never been in North Dakota yet, so I was a little bit excited to mark another new state off my list. This one seemed almost too obvious, and I was excited to find several camping opportunities in Sheyenne National Grassland, on the east side of the state.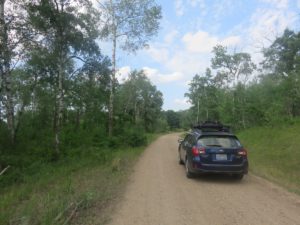 Heading in, I dropped immediately into the Hankinson Hills area of the grassland. Interesting enough, there's a lot of trees here for a grassland! The Motor Vehicle Use Maps on the USFS website noted several dispersed camping opportunities throughout this area, but I ended up opting to drop into the Hankinson Hills Campground, at $6 per night, at least to start off.
It's a beautiful little area, and there's even an 8 mile loop trail that goes around the whole thing. I'll have to hit that up while I'm here!
A Few Pictures