On Tuesday, I woke up in my hotel room in Walla Walla, and set off to the local tire shop. After getting the tire repaired, I set off to a campsite for the week, finally ending up on the Western side of Snoqualmie Pass, at a free boondocking spot in the National Forest.
The tire shop actually ended up being significantly more busy right at opening Tuesday morning than I expected. However, as they inspected my blown tire, they were able to actually patch it. Unfortunately, the small shop that attempted to patch it before screwed up and I also had to get a whole new TPMS sensor installed during the fix. For only $70, it was still a lot cheaper than I expected to pay, and I was on my way on the road again.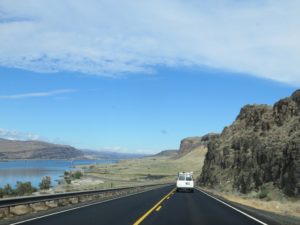 I initially set out to a campsite only a couple of hours away, just outside of the Hanford Reach National Monument: Vernita Bridge Water Access Site. Unfortunately, the state-run campsite on the river required the Washington State Discover Pass, which I had forgotten to pick up for myself. The weather also being poor, full of rain and clouds, at the monument, I wasn't able to snap any worthy pictures, although the area truly was quite gorgeous.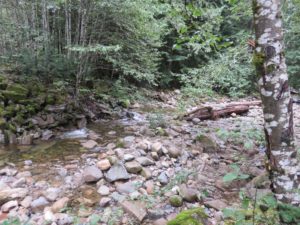 I set off on the road, set to head towards the Snoqualmie Pass area, where I had scoped out a few campsites. Just West of the pass itself, I pulled off onto a gravel National Forest road, NF-55 or Tinkham Road, where I was able to find tons of boondocking spots all along the road. I chose a spot next to a creek crossing and set up camp, enjoying my new home for at least the week!
Pictures