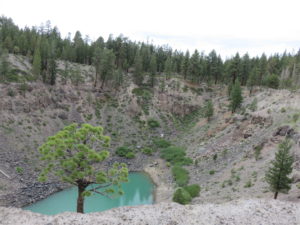 Sometimes, living on Earth gets a little boring. Cravings for some alien planet come to mind. Impossible, you say? Why, of course not! Alien planets exist far closer than in the range of impossible! With some lucky finds and a little bit of imagination, an alien planet could turn up in your own backyard!

After camping around in Inyo National Forest for a while, I stumbled across the fact that I was very close to the Inyo Craters. I had no idea what these craters were, so I looked it up and decided to go visit and see for myself.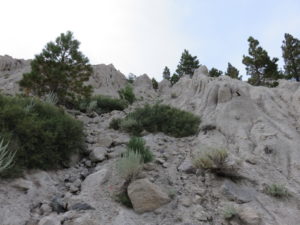 A short hike up from the parking area, and I stumbled across my alien planet. These craters are actually part of a range of volcanic activity, these being caused by phreatic explosions from the underlying volcanoes some 550-650 years ago. The uplift causing Paoha Island in the nearby Mono Lake occurred 250 years ago, for comparison.
After walking around the 2 southern craters of the Inyo Craters, specifically, I went to explore the Northern crater. I only made it so far before deciding the weather didn't look like it would cooperate with my expedition. Nonetheless, on the hike, walking along my alien planet, I had a blast! (Excuse the pun, if you caught that!)